Services
Carpet and Upholstery care in Nottinghamshire, Derbyshire & surrounding areas.
"If I could say one word that would describe why you should use us it would be quality!"
We really do take pride in the quality we provide. We are a family business with over 20 years professional experience , so long term customer relationships are important to us. Our business relies on repeat work and recommendation, so you will receive a quality service every time. We believe in old fashioned good workmanship, customer service and value. We use only top quality, professional products that adhere to our environmental policy and work to achieve our own high standard. You can also be assured that we know what we are doing.
So what do we do?
Below is a list of the services we offer, skip to what you require with the navigation bar above.
"Any questions? please feel free to contact us."
Carpet Cleaning
Nottinghamshire, Derbyshire & surrounding areas.
We clean all carpet types, from traditional wool Axminster and Wilton carpets, to modern Polypropylene loop or twist piles. Our cleaning methods are designed for the individual carpet construction and the soiling levels. Most of our cleaning processes are based around the heated water extraction process and are modified for individual needs.
We use safer, cleaning solutions that are friendlier for both the environment in general and the home environment. Our cleaning solutions are guaranteed to provide the very best results without compromise. Our deep cleaning methods are recommended by the world's largest manufacturers of carpets and considered by cleaning experts as the best and most thorough method of carpet cleaning.
Our deep cleaning processes are capable of removing even the most ingrained soiling and deep set staining. Our specialist carpet cleaning services also include low moisture and dry cleaning processes for lighter soiling and more sensitive carpet fibres. All our cleaning processes are safe for all fibres, including pure wool, silks and woven carpet constructions. With over 20 years of cleaning experience we have knowledge to get the very best clean for your home or businesses carpeting. Our home carpet cleaning services are available in all Nottingham and Derbyshire areas, and our commercial carpet cleaning services in Nottingham, Derby, Leicester, Lincoln and South Yorkshire areas.
From humble private homes to multi floor offices we can give the very best cleaning service around.



Upholstery Cleaning
Nottinghamshire, Derbyshire & surrounding areas.
Not all sofas and upholstered furniture have the same coverings, so each fabric and fibre may need a different process or cleaning solution. We can tailor our methods and cleaning solutions on an individual basis depending on the fabric type and amount of soiling we are dealing with. Giving you the safest and most effective clean possible. Our cleaning solutions are safer for the home and environment but don't compromise effectiveness. We clean all fabric types from cotton flat weaves to sensitive silk coverings. Our deep cleaning processes remove more stains and deeply embedded soiling than chemical based dry cleaning systems. Our years of experience in upholstery fabric cleaning help us to determine the correct and most effective methods to get the very best clean. "For all your upholstery cleaning needs in the Nottingham and Derbyshire areas."
Leather upholstery cleaning.
Nottinghamshire, Derbyshire & surrounding areas.
Leather sofas, like fabric sofas, can differ from one to another and may need different cleaning processes depending on the finish or soil build up. Leather shouldn't be cleaned with anything but cleaning solutions specially designed for the leather type. Our cleaning solutions clean deep into the pores releasing ingrained dirt and grease build up but remaining ph neutral and kind to the hide. Following our deep clean we condition the leather with conditioners containing natural oils helping to keep it soft and supple whilst protecting from re soiling and spillage. "We also carry out minor repairs like cat scratches and scuffing."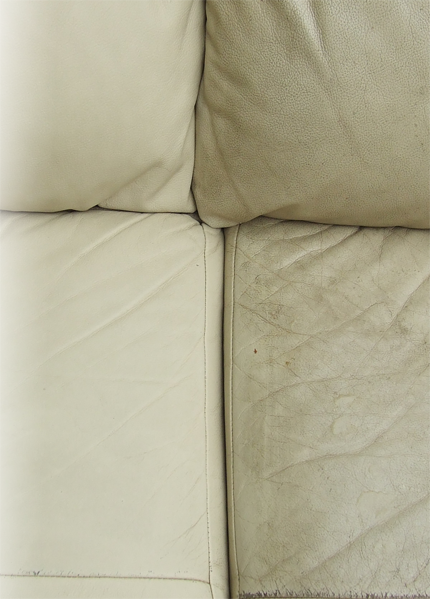 Rug cleaning.
Nottinghamshire, Derbyshire & surrounding areas.
We clean rugs in situ at your home or for a thorough deep clean we can take your rug to our workshop. Our workshop cleaned rugs are treated to a deep soil removal which gets deep down, removing grit and soiling from the base of the fibres, we then test the colour stability and choose the correct process for the clean. Most rugs are cleaned 2 or 3 times including fringes and dried naturally on our drying racks. We then deep vacuum before returning a nice revitalised rug to your home. "We clean all rug types including Chinese, Indian, Pakistani, Turkish, Afghan and more. From Modern to Traditional styles we have a suitable cleaning process."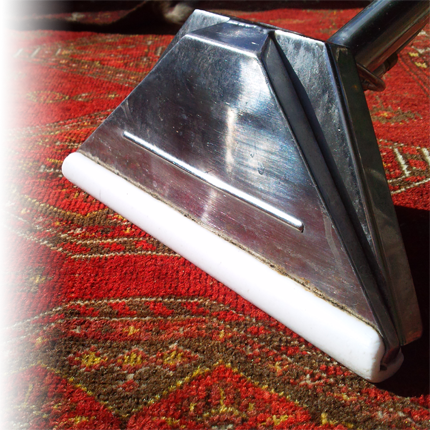 Stain removal.
Nottinghamshire, Derbyshire & surrounding areas.
We are trained in specialist stain removal processes to remove stubborn staining from carpets, upholstery fabrics and rugs. We often remove hard to deal with staining that other cleaning companies just don't know how to deal with, from tea and coffee staining, to ground in tar and oil.Even hard to remove staining like lily pollen or wood stain - we know specialist techniques and systems that can even remove stains that have been there for ages. Even if the staining is permanent and can't be removed through cleaning, we have our specialist carpet repair services that may be able to help. "We also can apply protective treatments to your carpets to help protect from spillages and make cleaning easier."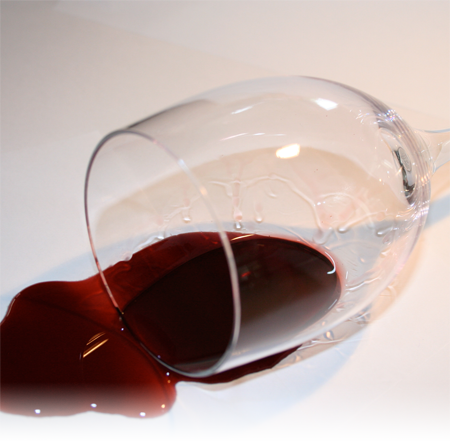 Curtain cleaning.
Nottinghamshire, Derbyshire & surrounding areas.
All our cleaning for curtains is carried out at the window, so you have no need to take the curtain down. We thoroughly deep vacuum to remove built up carbon and dust deposits before using our natural based cleaning systems which will break down soiling and staining and leave your curtains smelling nice and fresh once again. Most curtain fabrics can be cleaned at the window. "We can visit your home to give advice on your curtain cleaning requirements. Services available in Nottinghamshire and Derbyshire areas."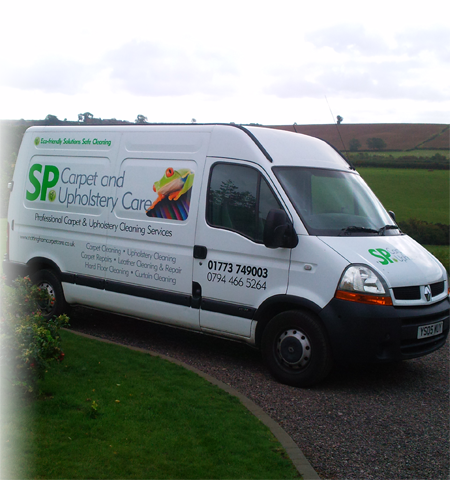 Pet odour treatments.
Nottinghamshire, Derbyshire & surrounding areas.
All pet owners know little accidents sometimes happen. Unfortunately, this can leave bad smells and unsightly staining. Our normal deep cleaning process removes most odours, but pet odours sometimes require a little extra help. We have various treatments for odour removal, from vomit or urine/faeces deposits, we can sanitise the fibres and carpet backings with a deep clean to remove the deposits. "We can treat the area to remove any staining and treat to kill bacteria, whatever the problem we have the solution to put it right."
Safe cleaning
Developed with 20 years of expertise.
Safe cleaning is important.Our services have been developed over twenty years of working in the trade to protect you,
your family and your pets.Call us now for more infomation.
Stone and tile floor cleaning.
Nottinghamshire, Derbyshire & surrounding areas.
Our cleaning processes for stones such as travertine, limestone and yorkstone are specially designed to release soiling from the floors pores and crevices using low odour or odour free cleaning solutions that are both kind to the stone and the environment. Each type of stone may require a different process to achieve the best level of cleaning so we tailor the clean on an individual basis.
Sealing floor tiles
Nottinghamshire, Derbyshire & surrounding areas.
Following our deep cleaning process to the tile and grout, we can apply a protective seal or polymer coating to the stone. This will help prevent stain penetration and soil build up and keep your floor tiles looking good longer.

Stone floor polishing.
Nottinghamshire, Derbyshire & surrounding areas.
We also re- polish stone tiles, such as polished limestone and marble, using our chemical free diamond polishing system. Using graded diamond polishing pads and water with a high speed mechanical floor polishing machine, we can achieve a luscious shine to floors that have lost their original finish. We deep clean ceramics, terracotta and other kiln fired tiles. Amtico and Karndean cleaning We clean and re-dress hard floors such as Amtico and Karndean. Cleaning processes for hard vinyls that have been developed over years to achieve outstanding results.




Free survey.
Nottinghamshire, Derbyshire & surrounding areas.
We can provide a quotation via telephone or email. We will require sizes of the areas for carpets and rugs, fabric type and amount of seating places for upholstery, stone or floor type and sizes of areas to be cleaned for floors.
We offer a satisfaction service guarantee. This means if your not happy with the quality of our work we will stay until the work is completed to your satisfaction, not ours.
Not sure about sizes or want more information? We can visit your home and carry out a home survey. Home surveys are free of charge and available in most NG and DE areas.
Contact Us
Direct E-mail, Contact Form, Telephone
Please contact us.
From the point that you contact us there is no obligation to carry out the work you need with us. No sales people will call, in fact we don't even employ them!
Telephone Contact
Nottingham
: 01159 718323
Derbyshire
: 01773 749003
E-Mail Contact
Direct E-mail
: forabetterclean@aol.com
Contact Form
:
Here
"Thank you
for taking
the time to
contact us."

We are a member of the trusted trader scheme.You can verify this
Here
. This means that you can trust us to do the job you require, rite, every time.

We offer a satisfaction service guarantee.This means if your not happy with the quality of our work we will stay until the work is completed to your satisfaction, not ours.

Areas we cover
Nottinghamshire
Derbyshire
Leicestershire
Lincolnshire
Yorkshire
Staffordshire
Lincolnshire
We may also cover other areas please call for details.